Episodes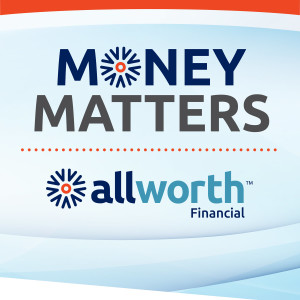 Saturday Feb 26, 2022
Saturday Feb 26, 2022
On this special edition of Money Matters, Scott and Allworth's Chief Investment Officer Andy Stout explain why the key is calm during conflicts like the one in Ukraine. Then Scott and Pat help a woman navigate a $10,000 loss in her retirement account. You'll hear advice for a woman afraid to use part of her emergency fund to pay off her mortgage.  Plus, do you have to pay capital gains tax if you inherit your parents' house? Hanson and McClain have the answer.
Join Money Matters:  Get your most pressing financial questions answered by Allworth's CEOs Scott Hanson and Pat McClain live on-air! Call 833-99-WORTH. Or ask a question by clicking here.  You can also email Scott and Pat at questions@moneymatters.com.
Download and rate our podcast here.