Episodes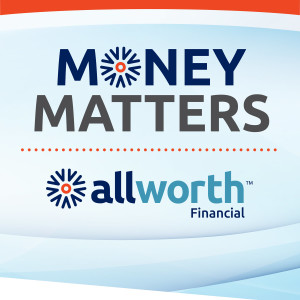 Saturday Feb 19, 2022
Saturday Feb 19, 2022
On this week's Money Matters, Scott and Pat talk inflation.  Then Scott shares what he said to an 11-year old who told him he needed to invest in cryptocurrency.  Plus they reveal the most realistic time to start worrying about retirement. You'll hear advice for a man thinking about rolling over his old 401k.  Finally, a lesson on what to do with your required minimum distribution.
Join Money Matters:  Get your most pressing financial questions answered by Allworth's CEOs Scott Hanson and Pat McClain live on-air! Call 833-99-WORTH. Or ask a question by clicking here.  You can also email Scott and Pat at questions@moneymatters.com.
Download and rate our podcast here.