Episodes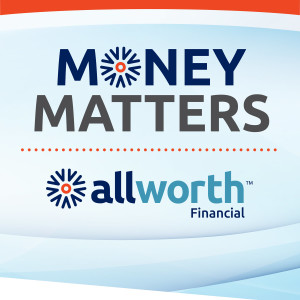 Saturday Mar 18, 2023
Saturday Mar 18, 2023
On this special episode of Money Matters, Scott and Allworth Chief Investment Officer Andy Stout put banking industry turmoil into context. Then Scott and Pat help a 60-year-old single woman who wonders whether she's making a mistake by not owning a home. A caller wants to know whether he should open a tax-deferred account to house some of his 2023 income, or just pay the taxes now. Finally, Scott and Pat talk to an expert on decision making about why smart people are making bad financial choices right now.
Join Money Matters:  Get your most pressing financial questions answered by Allworth's CEOs Scott Hanson and Pat McClain live on-air! Call 833-99-WORTH. Or ask a question by clicking here.  You can also be on the air by emailing Scott and Pat at questions@moneymatters.com.
Download and rate our podcast here.