Episodes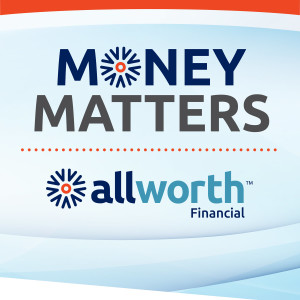 Saturday Oct 22, 2022
Saturday Oct 22, 2022
On this week's Money Matters, Scott and Pat explain why you must resist the urge to jump out of the stock market right now. Plus, they help a 21-year old decide where to allocate nearly $50,000 he has already socked away. Finally, Scott and Pat check back in on a woman who called the show asking for help with her severance. Did she take their advice to pay off her mortgage and boost her 401(k) contributions?
Join Money Matters:  Get your most pressing financial questions answered by Allworth's CEOs Scott Hanson and Pat McClain live on-air! Call 833-99-WORTH. Or ask a question by clicking here.  You can also be on the air by emailing Scott and Pat at questions@moneymatters.com.
Download and rate our podcast here.