Episodes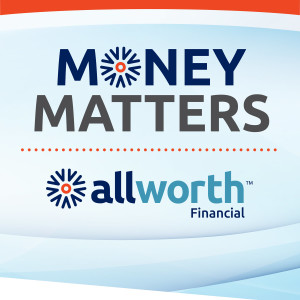 Saturday Jun 20, 2020
Saturday Jun 20, 2020
On this week's Money Matters, Scott and Pat talk with Allworth Financial's CIO Andy Stout about what's driving the markets despite uncharted economic headwinds and challenging headlines.
Scott and Pat advise a caller on next steps after experiencing significant financial theft by a family member. A new home buyer asks about options to cover his down payment and closing costs while waiting to sell his current home. An Arkansas man with a growing family asks about whether he should use his 401K or "Funny Money" for a down payment on a larger house and wonders if he should pull back on the amount he's contributing to his 401K. Andy Stout, Allworth Financial Chief Investment Officer, joins Scott and Pat to talk about what's driving the market recovery as we continue to face a pandemic, a recession, a cautious reopening of the economy, unemployment, and consumer uncertainty.
Ask a question by clicking here, or email Scott and Pat at questions@moneymatters.com.