Episodes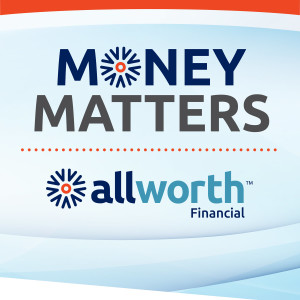 Saturday Jul 15, 2023
Saturday Jul 15, 2023
On this week's Money Matters, Scott and Pat explain the factors that should dictate how much stock you own. A newly married couple asks whether opening a particular kind of IRA will help them pay less in taxes. A private investigator wants to know whether his old job will keep him from receiving maximum Social Security benefits. Finally, Scott explains why it's critical to have a well-thought-out inheritance plan.
Join Money Matters:  Get your most pressing financial questions answered by Allworth's CEOs Scott Hanson and Pat McClain live on-air! Call 833-99-WORTH. Or ask a question by clicking here.  You can also be on the air by emailing Scott and Pat at questions@moneymatters.com.
Download and rate our podcast here.